BangWild, the ultimate fuck buddy hookup app
BangWild is not your typical dating app, BangWild is the only dating app that helps you connect with horny people for a fun NSA wild fun. Hookup and fuck single rule breakers and wild souls.
Here is how BangWild work. First, sign up with email and phone number to create your free account. You can also use Facebook to get started, or simply use your phone number to login. Upload a recent photo of yourself and write a short description of who you are, what you like to do, and what you do for a living. Keep in mind we never share any personal information, and privacy is extremely important to us.
Once you have created a profile you are now able to contact fellow Wild users who are waiting for you to message them. With BangWild, you can update your status to reflect what you are looking for. Whether you are looking for a wild bang, threesomes, or just a quick one-night-stand, BangWild is right for you.
Once you connect with someone BangWild will give you the option to request a meetup. You can schedule directly on the app or send them a text with the location you wish to meet. Give BangWild a chance and connect with horny people near you.
Kait Sanders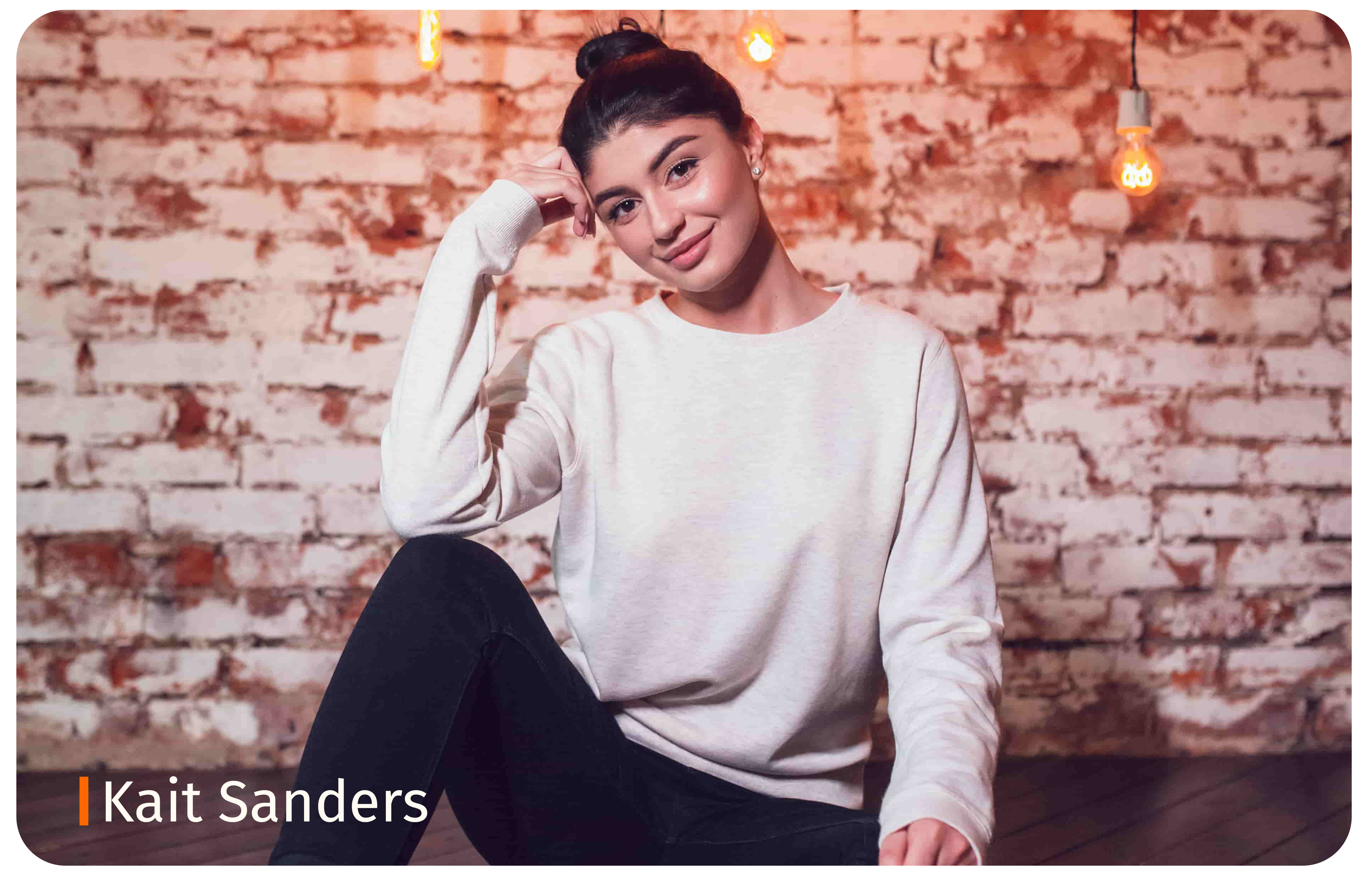 Who am I? 
Hi there, I am Kait Sanders. I've built my career around helping individuals and couples find the most satisfaction in their sex lives. For over 10 years now I have made adult dating and sex culture the sole focus of my career. I have always loved knowing that my work helps people achieve their most fulfilling sexual desires. Initially, BangWild began as an advice column and over the years I have grown it into what it is today. I am extremely proud of the work me and my team have done in providing quality relationship and dating advice that is accessible for all. 
How did I become an expert in adult dating and sex? 
I have always had a fascination with sex and the impact it can have on someone's life. From the early days of sneaking my dad's Playboys to tuning in late-night Howard Stern sexuality has always been a passion of mine. As I grew older I knew I wanted to make my passion my life's work. When it came to choosing a degree I majored in journalism so that I could learn the skills necessary to spread my knowledge and passion for this industry. 
I quickly realized many people did not have good examples of how to navigate relationships and it was a void I was happy to fill. Many people don't have someone to turn to for advice or they are too embarrassed to ask. I wanted to create a one-stop-shop where people could come to have their most burning questions answered without fear of being judged. 
Why I started this site
I wanted to bridge the gap between the advice I was giving and a real place for people to put my advice to use. By not only providing great quality advice but also giving people access to a place where they could flirt, meet, and hook up I knew I was really helping people. 
I didn't just want to be an advice column. I want people to use what I have taught them to ultimately lead their most sexually happy and fulfilling lives. This site was built to help real people meet others local or online and with my tips take things to the next level. 
Why you should sign up
You should join build BangWild because it is a community of like-minded people. The members on BangWild are amazingly open-minded and ready to help explore their own sexuality as you do the same. By signing up you are allowing yourself to begin a journey of true honest self-discovery. 
There is nothing I love more than reading the daily emails I get daily from people who met through BangWild, put my advice to the test, and ended up making real lasting relationships. 
I am so proud of what we have created here and I can't wait for you to be part of our community. Sign up with BangWild today and find out why it works.